Services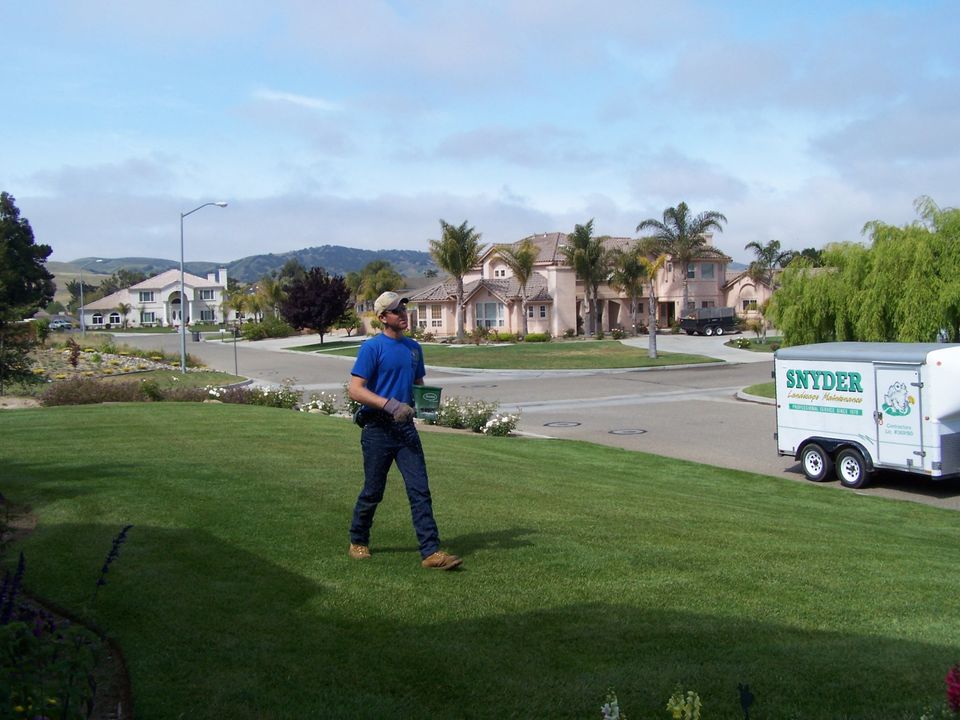 Whatever your landscaping needs, Snyder Landscape can help! Our professional staff provides complete landscaping services to commercial or residential properties. From your initial consultation to the completion of each design, we have the working knowledge that you can trust and the years of experience that you can rely on.
Our services include: 
Landscaping Design: Design details are important to us, starting with the general composition of the garden right down to the exact detail and location of plants and material selections. The natural beauty of your property and your personal style are always showcased in our designs.
Laying Sod/Seeding lawns: Seeding is an inexpensive way to establish a new lawn. The seeding should be done early enough in the growing season to allow the seed to develop a root and grow lush grass blades. The other alternative is for a quick and healthy lawn, though more costly, is to lay sod. Grass sod is used when it is too late in the growing season for seed to take root, or if you require an instant lawn. We take great care when installing grass sod to ensure it takes root into the top soil below.
Planting shrubbery, trees, and flower beds: Snyder Landscape and Maintenance can create unique and attractive annual and perennial planting beds with species that are appropriate for your climate and region.
Install interlocking brick or paver stones: This attractive surfacing option for driveways, walkways and patios will enhance your curb appeal by adding color and texture. Pavers are made up of either clay or concrete, which allow for a wide variety of shapes, sizes, prints and colors. Pavers are not only easy in terms of maintenance, but they can also add great value to your property. Contact us about installing interlocking bricks on your property today. Flagstone is popular landscaping material because of their easy maintenance and natural look. They are used for surfacing walkways, patios, constructing water features or stairs. Each stone has a unique shape and texture, and clients can choose wide, narrow sanded or grouted joints.